Amazfit T-Rex Ultra: What Goes into an Ultra?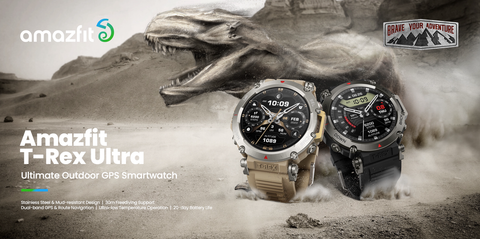 The Amazfit T-Rex Ultra was actually in development for a long time; there was an almost three-year period from the project approval in 2020 to its launch in March 2023. This time was spent polishing the product in order to provide a user experience which really lives up to the Ultra name.
Before releasing the Amazfit T-Rex Ultra, we had launched three products in the T-Rex series: the Amazfit T-Rex, Amazfit T-Rex Pro, and the Amazfit T-Rex 2. All three products share the same strong DNA, resulting in a series which seeks to dominate the field of outdoor watches like the Tyrannosaurus Rex dominated prehistoric lands.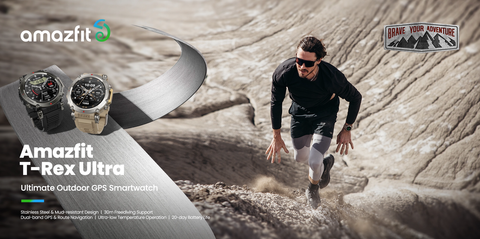 This latest addition to the series is crowned with the name Ultra, because it builds on the mighty features which came before with a host of new enhancements, and leads the series with a roaring new slogan: Brave Your Adventure.
Let's take a closer look at the features which enable the Amazfit T-Rex Ultra to provide the ultimate outdoor GPS smartwatch experience.
1. Increased Durability.
The most easily worn parts of the bezel, back-panel and crown are made of 316L stainless steel, which has strength advantages over titanium alloy and plastic. The rugged watch body retains the powerful, angular shape of the T-Rex series, while the battery system has been specially treated in order to work in environments as cold as even -30 degrees Celsius. And of course, the Amazfit T-Rex Ultra has also passed rigorous military-grade certification, proving it can resist extreme conditions.
2. Introduction of Freediving.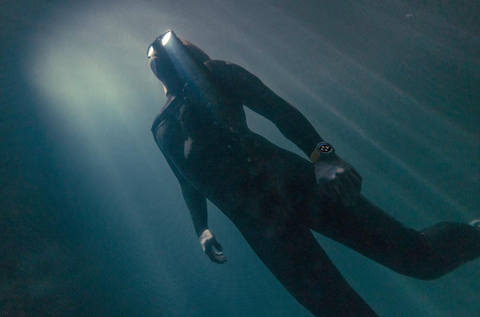 Freediving is a fascinating activity. Many people have told us that they prefer diving to skiing, and we can understand why they love the feeling of freedom in the near zero-gravity environment underwater.
In order to make this sports mode more professional, one of our product managers obtained a mid-level diving certificate despite not knowing how to dive before, and we also obtained the world-recognized EN13319 diving equipment certification, as well as the ISO 6245 certification.
In terms of hardware, the Amazfit T-Rex Ultra uses an AMOLED display instead of a semi-transparent reflective screen (MIPS), which makes key information easily visible, even poorly lit underwater environments. Underwater, you can obtain a wealth of data, such as depth, speed, water temperature and various safety reminders, and there are freediving-related breathing apps downloadable from the Zepp App.
Brave users can even try the new Spearfishing sports mode, or extreme sports like Skydiving.
3. Enhanced GPS Endurance & Practicality.
As an outdoor watch, the Amazfit T-Rex Ultra is ready to embark on epic adventures with you. With that in mind, the watch introduces a new Endurance GPS mode which can provide up to 80 hours of GPS positioning battery life within Hiking and Climbing sports modes. Another new addition is the Automatic GPS battery mode, which intelligently adjusts the watch's GPS settings according to the signal strength in your area and can provide up to 46 hours of battery life, depending on your usage.
Along with accurate dual-band positioning, the Amazfit T-Rex Ultra enhances its route navigation abilities with the new Offline Map function, to help you understand your surroundings in much more detail as you conquer dense forests and the urban jungle.
4. 1,000 nits' Ultra-brightness & Outdoor Watch Faces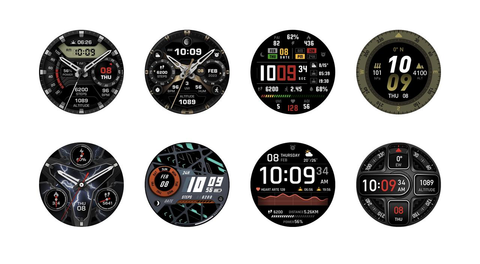 Able to reach a peak brightness of up to 1000 nits, the display is easily readable, even in environments with bright sunlight. And to highlight key outdoor data even more, the Amazfit T-Rex Ultra has custom-designed exclusive watch faces which let you choose from over 20 data items to show on your home-screen.
The Amazfit T-Rex Ultra is the ultimate outdoor companion for:
Hardcore adventurers who need a watch that's just as hardcore.

Explorers who love losing themselves in nature for long periods of time.

People who need a tough activity partner to hit the gym with.

Trend-setters who rock a rugged style.
We hope the Amazfit T-Rex Ultra can join you on your ultimate adventures, and we hope you can share everything you encounter with us. Follow us on social media and join our Outdoor Community!