Amazfit launches its first series of digital collectibles - "Get On Your Gift Game"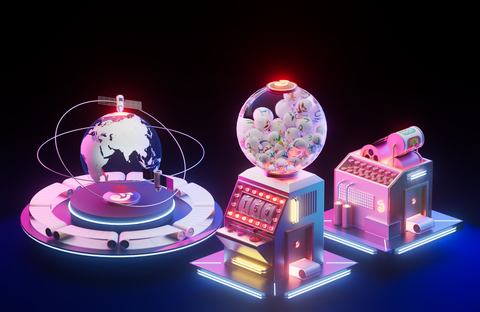 What are Amazfit digital collectibles?
This first series of Amazfit digital collectibles is here, and like the Amazfit Christmas 2022 video which they're taken from, we're calling the series "Get On Your Gift Game".
What are these digital collectibles?
There are three collectibles available, with one based on each of the Amazfit GTR 4, Amazfit GTS 4 and Amazfit T-Rex 2.
"Get On Your Gift Game - Amazfit T-Rex 2": Collectible 1 was inspired by one of the Amazfit T-Rex 2's dual-band and 6 satellite positioning. With this technology, the Amazfit T-Rex 2 can track your routes in more challenging environments.

"Get On Your Gift Game - Amazfit GTR 4": Collectible 2 shows off the Amazfit GTR 4's large selection of 150+ sports modes, including strength training, golf swing, soccer, tennis and more. With workout detection enabled, Amazfit GTR 4 users don't need to manually find and open sports modes for 8 popular workout types - and can instead jump right into action.

"Get On Your Gift Game - Amazfit GTS 4": Collectible 3 prints a selection of Amazfit's huge range of watch faces, which expresses our enthusiasm for personalizing your style. Amazfit is always working to create more watch faces to match all your moods, styles & occasions - whether it's sports, business or fashion.
Do these digital collectibles have a download time limit?
Yes. Amazfit offers the free "Get On Your Gift Game" downloadable digital collectibles for three days only, from 31 January to 2 February, 2023.